Presentation
Associations présentes sur la commune de Champsac :
ACCA :

President : Alain Lacaud

Lotissement Bois Martin

87230 Champsac

tel : 05 55 78 59 77

Amicale des jeunes-section gym :

President : Françoise Piquet

Le bourg 87230 Champsac

details : 05 55 78 72 37

APEC :

Champsac Parent's Association

President: Marie Claude Chabrol

Le bourg 87230 Champsac

Tel : 05 55 78 16 10

Activities : initiation à l'informatique

Le Cercle de l'amitié:

President : Danielle Dupuy

Dougneix 87230 Champsac

Tel : 05 55 78 40 70

Comité des fêtes :

President : Viviane Colombier

Grateloube 87230 Champsac

Tel : 05 55 78 59 38

FCCO :

Contact : Guillaume Bouchet

Le Bourg 87230 Champsac

Tel : 06 30 21 67 58

Retraite Sportive Champsacoise

President : Monique Tallet

Le Landou 87230 Champsac

Tel : 05 55 78 47 80
FOCUS ON: The Festival Committee
Date of events:
Saturday 26 and Sunday, June 27: Village Fete

Saturday, August 7: semi-nocturnal farmers market

Saturday, September 25: dance
Saturday, October 30: Bingo

This list is not exhaustive because we hope to restart walking races as well as inter-village and inter-commune games.

FOCUS ON : Computer classes for beginners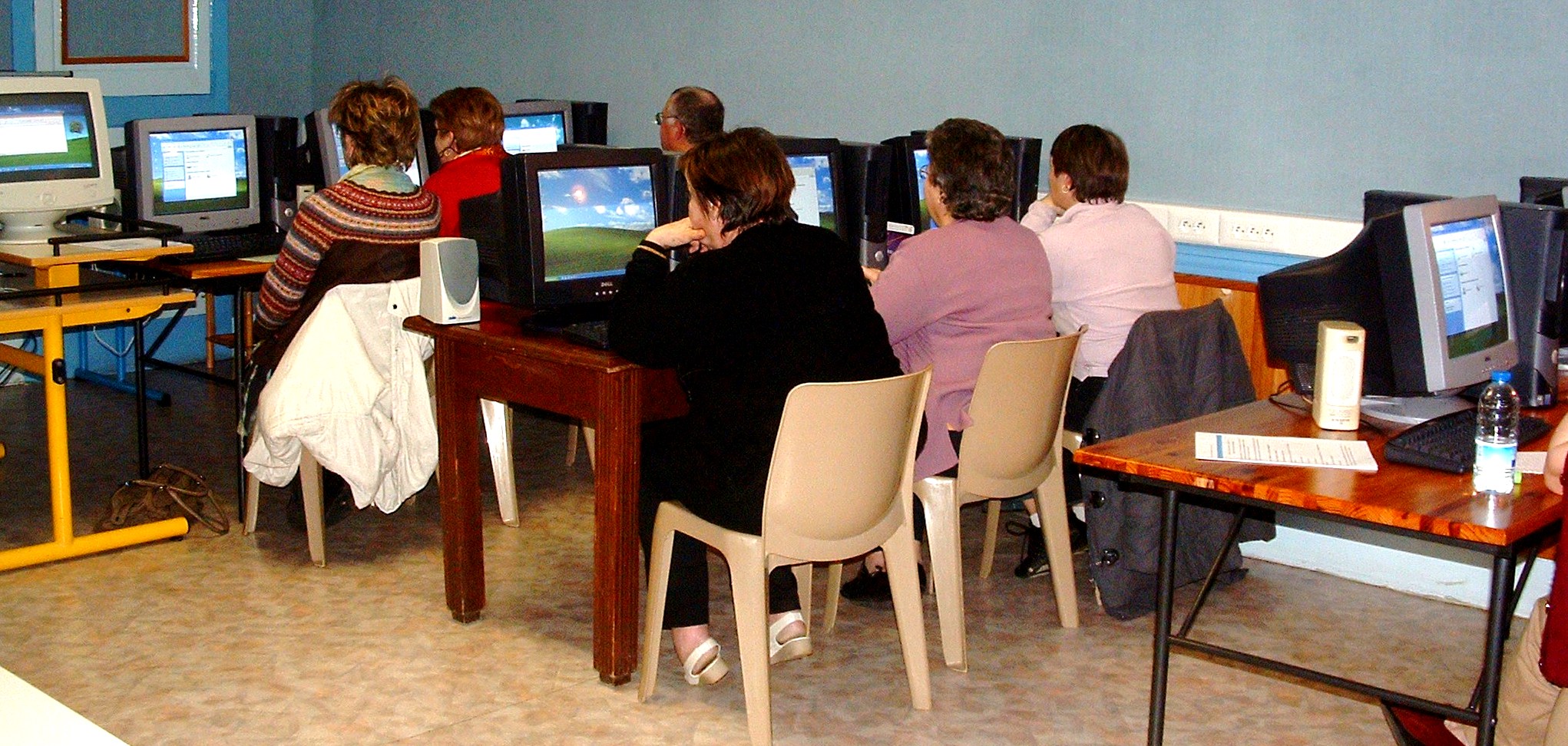 Since 2008, free computer courses for beginners of any age are provided to get to know the computer, its peripherals as well as to install programs, and many other small details necessary for their proper use. Of course there is the pleasure of using it to find texts, photos ... and very quickly accessing the Internet and messaging ....

In early 2010, the hall was equipped with the latest equipment with Windows XP which will be more efficient. In fact, 11 PCs are currently available and the facility continues to improve.
Thanks to partners:

The group (students and instructors) thanked their partners, the Mairie for the loan of the hall, some school materials, and electrical and technical installations, the Circle of Friendship for insurance, (a subscription is required), the Parents' association (APEC) and the Parish Council, through which eight identical PCs with XP have been installed.
Days and Times :
Courses are offered on Fridays at 20:30 in the Blue Hall (former Mairie) except during School holidays. Work sheets are regularly distributed to participants to be able to study at home.
The facilitators are : Raymond AUPETIT assisted occasionaly by Marie-Claude Chabrol. They await you, ready to answer questions.
This e-mail address is being protected from spambots. You need JavaScript enabled to view it
FOCUS ON: Active Retirement

Gym :

Open to all retired and not retired. Gym sessions are held every Wednesday afternoon from 15h to 16h, at Champsac Village Hall.

Walks :


Monday, May 10, starting at 14h of Saint Priest Under Aixe
Monday, May 24, starting at 14h of Chéronnac
Monday, June 7, starting at 14h of Cussac (Good Fountains)
Monday, June 16, starting at 14h Champagnac The River
Monday, June 21, starting at 14h La Chapelle Montbrandeix