A Network of Childminders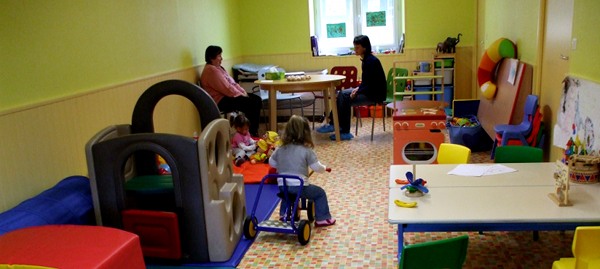 Network of Nursery assistants of the Community of Communes Bandiat Tardoire Avenir is based in a specially adapted room in the village hall.
Its mission is to educate parents about the types of childcare in the area.
The child-youth service (RAM) in the community offers activities for 3-11 year-olds, a meeting place for 11-18 year-olds and a micro nursery (opening late 2010 in Cussac).
The moderator of the RAM,
Ann Tiebout
, offers all administrative advice relating to early childhood, can give you information about the childminders available and advise you on drafting their contracts of employment, and may serve as mediator in instances of conflict.
The RAM centre in Champsac is open Thursdays from 9am to 12pm for events reserved for carers with their children.
The leader accepts appointments from 13.30 to 16.
Tél : 06-77-50-16-53