The Mayor's speech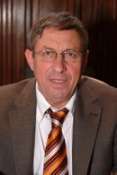 It is with great pleasure that I welcome you to our village website,
which contains a wide range of information on several topics important to the inhabitants of our commune, our visitors and potential investors.

Through this site, the council can circulate information by all available means, creating a showcase for tourism and enhancing the quality of our village life.
The web-pages have been designed to facilitate public access to our work, current or planned, which maintains the dynamism, vitality and image of our commune.
The development of this site over the coming months will allow the public to see how we manage the municipal system.
Looking forward to receiving your comments in our inbox, I wish you pleasant and rewarding browsing.
The Mayor

Guy BAUDRIER.